Artistic
works
catalogue
---
Vitrales Fiol. Artistic glassware.
---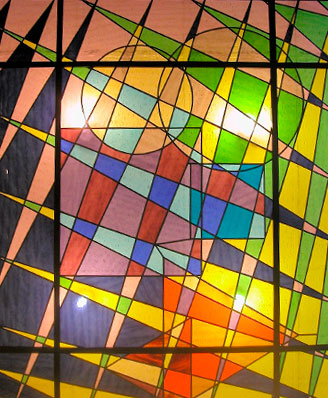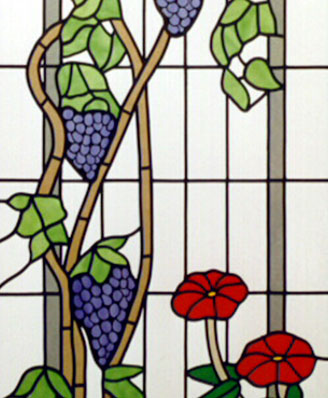 Vitrales Fiol
Our works
---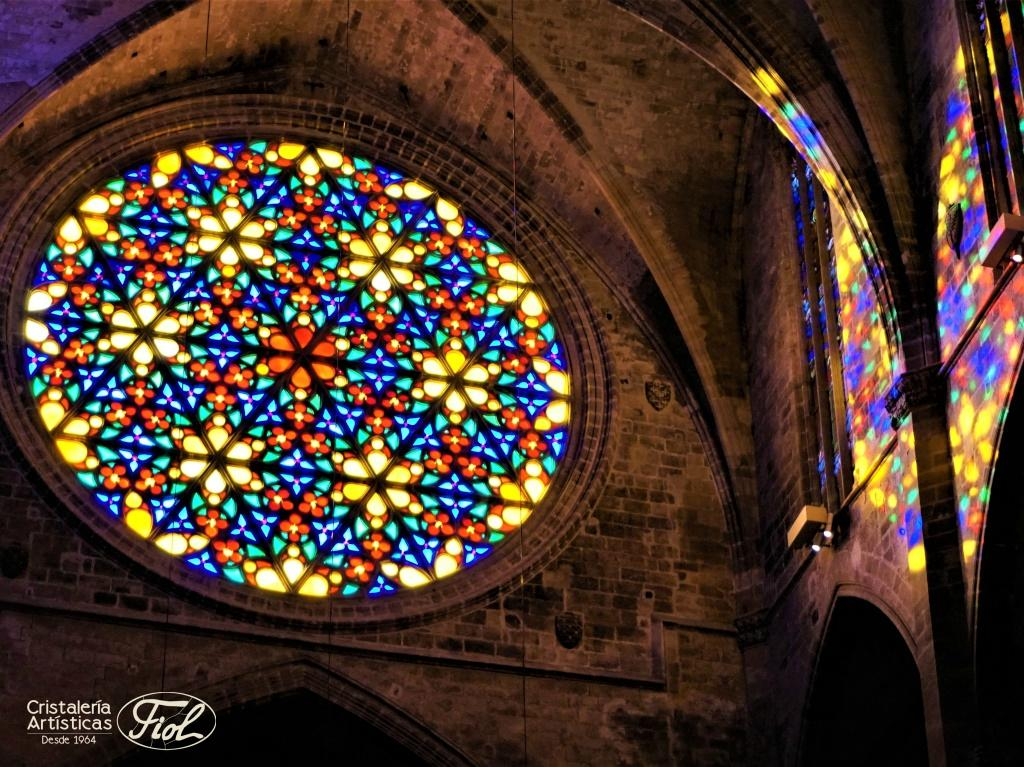 MAJOR ROSE WINDOW OF THE CATHEDRAL OF MALLORCA
---
One of our important works has been the restoration of the rosette of the cathedral of Mallorca. From January to May 2009, all the windows of the rosette passed through our hands, 580 were saved, we changed 403 and 132 new glasses were added to covered holes. This has contributed to more light and has served to improve the famous show of the EIGHT, which occurs twice a year, on February 2 and November 11. All the glasses were cleaned, their edges cleaned and protected by a lead profile, to isolate them from contact with the sand. At the end, 1115 glasses were placed, distributed in 4 colors. 390 red, 311 green, 216 blue and 198 yellow, we use 850 meters of lead profile and 50 square meters of glass.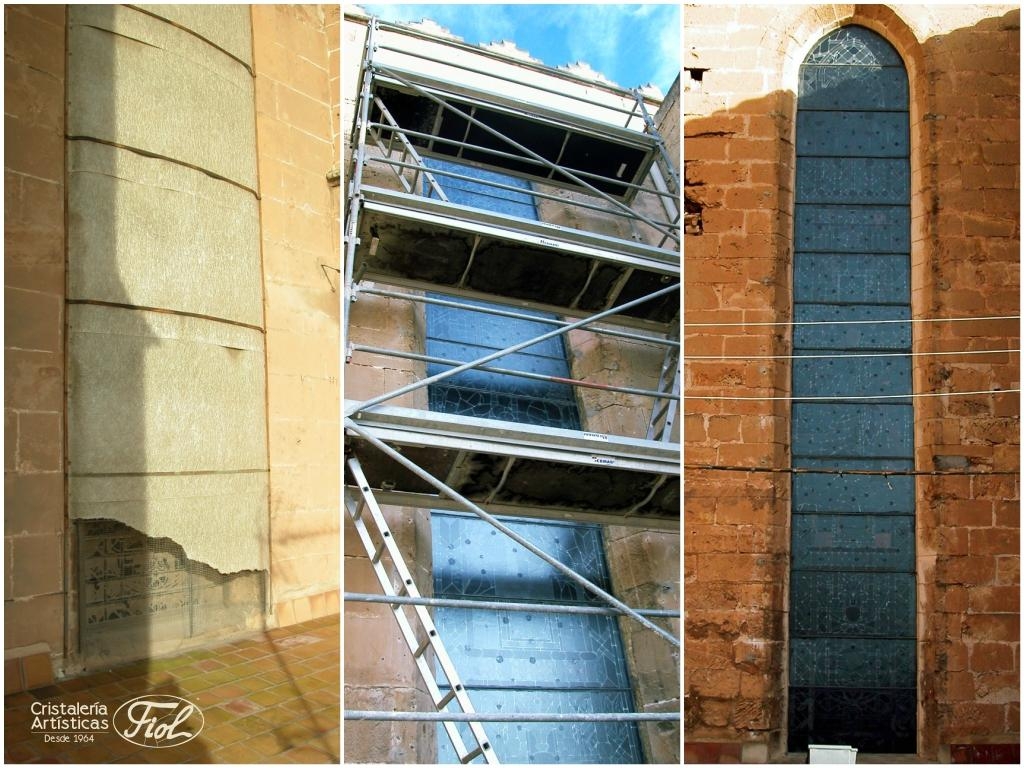 RESTORATION STAINED GLASS SANTA CREU'S PARISH
---
Restoration of 13 windows of the parish of Santa Creu de Palma. Each window is 8.5 meters high by 1.4 m wide and is divided into 14 pieces of approximately 60 x 140 cm. The restoration consisted of remaking 4 pieces again (very damaged by storms), replenishing glass, cleaning, soldering broken joints. Putty Knife and assemble safety glasses.